About Us
Established at Kowloon in 1975,Hop Lee Frozen Meat Co.,Ltd. started from a frozen meat retail shop in the Shun Ning Road wet-market.It overcame many challenges,through twist and turns,stoods firm for 3 generations.It grew to a well-reputable leading distributor and wholesaler of frozen meat.Specialize in frozen beef,lamb,pork,poultry,seafood,and Japanese food.Other processed products such as sausages,meatballs,marinated food,cold dishes,cheeses/hams etc. From the foundation,Hop Lee expanded its business operation to deliver services such as procurement,consultation on product knowledge,high standard processing,repackaging,supply and distribution of frozen/dry goods to clients anywhere and anytime in Hong Kong.Moreover,we can provide a 3PL through-train services tailor made to our clients' needs.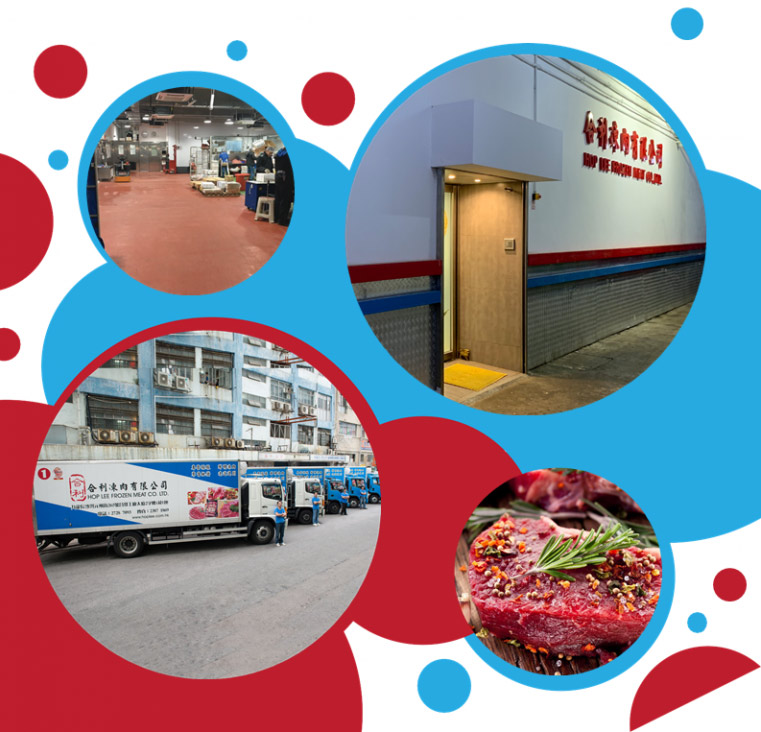 Vision
Become the most trustworthy frozen food distributor and wholesaler of all time and all ages;achieving a mutually beneficial business model for all stakeholders
Mission
Providing more innovative tailor made services for our clients.Fulfilling individual needs,striving for growth in the knowledge of the food industry
Value
Steadfast in our belief [We Deliver],keep abreast of market trends,customer focus,continue to grow our business,without compromising on food safety,environmental protection and social responsibility
Milestones
1975 Operated a frozen meat retail shop at the time-honored Shun Ning Road wet-market
1984 Focused our business in wholesales and distribution
1996 Core business is the supply,process and distribution of frozen goods to clients ranging from cafes,restaurants,hotels,airlines,international schools,hospitals,international private organizations cafeteria,college's staff canteens and some government organization canteens
2011 Expanded our business,became an importer of frozen meat and increased presence in the frozen meat distribution netwrok in Hong Kong
2013 Awarded the Consumers' Most Favorable Hong Kong Brands
2015 Gained 3PL logistic food wholesale service contract of an international catering company,supply all of their 70 branches and restaurants daily,365 days a year
2016 Obtained the certification of ISO22000:2005,proving our food safety management is up to world standard
2018 Launched our new purposed built factory in Tsuen Wan,and started our new business arm,i.e.Dry goods wholesales and distribution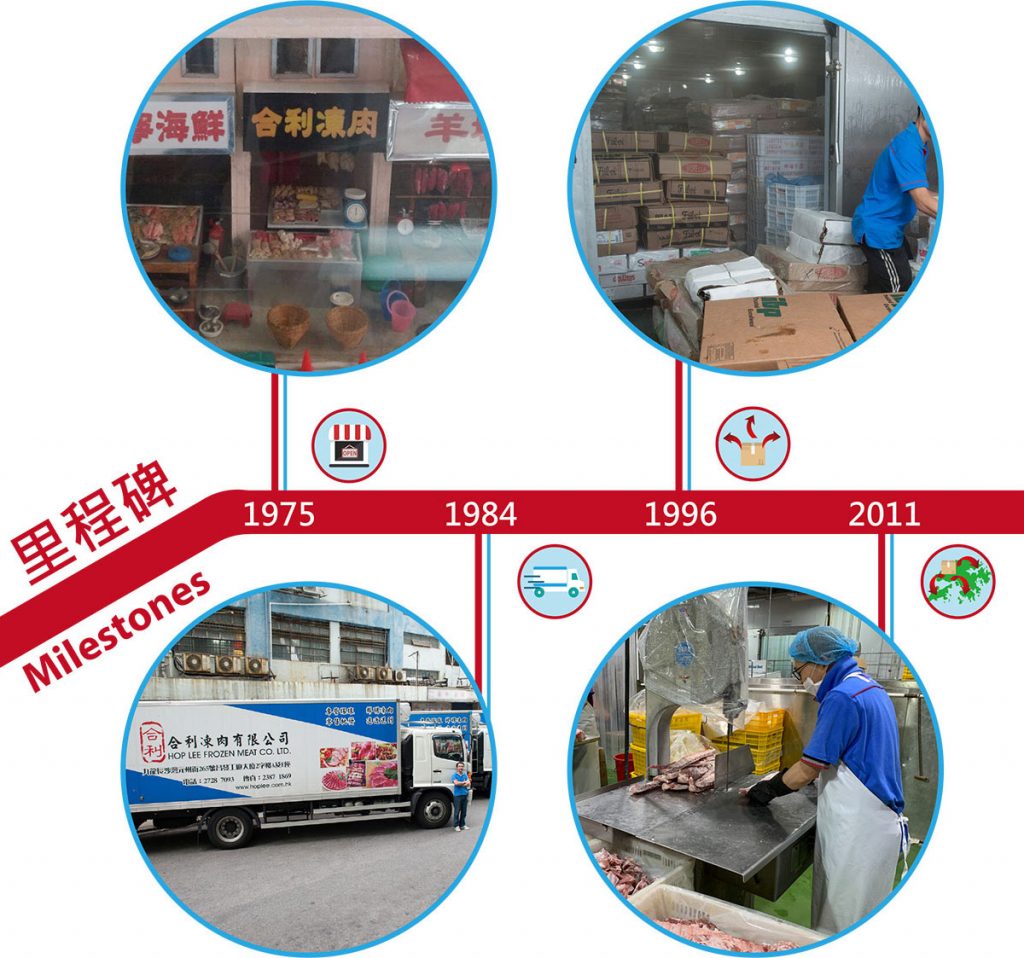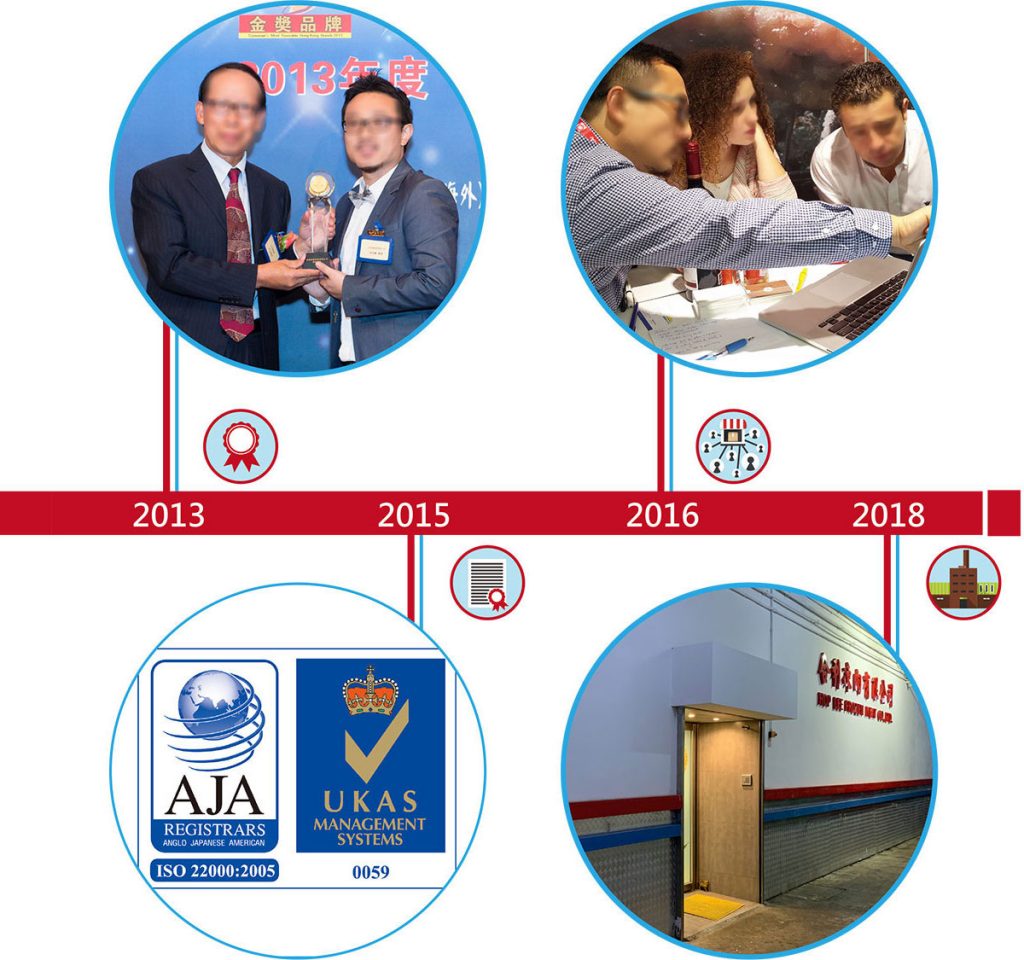 New & Updated Plants
Over 10000 sq.ft. floor area,4m ceiling height,spacious large scale plant
Floor slab used high quality German made materials
Have 4 freezers and 1 chiller
Cold room apply mdern air cooling system
Introducing the latest meat processing equipment and machinery
Purposed built plant to provide optimal service for clients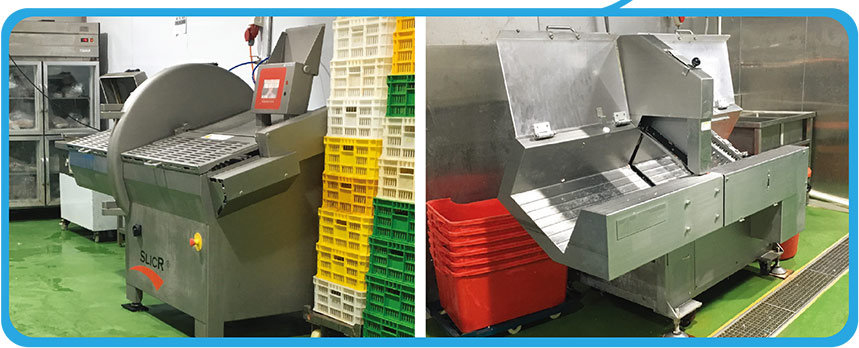 Import
Reliability in supply
Better quality control and monitoring
Flexibility in specification modification
Price competitiveness
Buying from Local Importers
Offer more variey and flexibility of products specification
Less cost in storage fee
Price competitiveness
Cost effectiveness



Intermediate Warehouse
Guarantee high quality storage governed by ISO certifications
Stocks take,FIFO & FEFO etc.
Provide temporary cold storage services
7 days stocks for processing and distribution
Robust and flexible
Public Cold Storage Warehouse
Guarantee high quality storage governed by ISO certifications
Large volume of stocks stored
Run by a safe and proven inventory management system for traceability